About me: Gianluca Panebianco and Panebianco3d website
Something about me...
I was born in 1973, graduated in Statistics, and I live in Pescara.

I was working as a 3d generalist, graphic designer and online marketing specialist on web, mobile and other media since 1996.

I have had a passion for this field since I was a teenager, in the late 80's... I still remember my days spent realizing my first games with SEUCK on Commodore 64, or all those nights spent drawing with Deluxe Paint III or modeling in 3d with Sculpt 4D on Commodore Amiga 500.
I created my first projects in 3d graphics and published on the web in the late 90's: in 1996 I published the first version of my personal website on Geocities, and after some years it had moved to panebianco3d.com.

In 2001 I start my job in Taiprora, an automation engineering company, working as UX/UI designer and front-end developer, then evolving my skills in online marketing and many other things.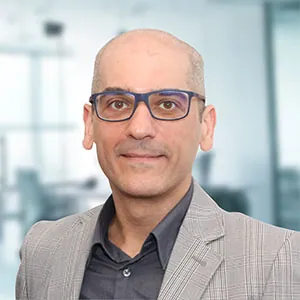 Since 2016 I decided to reduce my time in Taiprora to have more for my personal projects and freelance collaborations.
My main skills
In these years I have gained and extended my skills in various areas of multimedia and computer science: in the field of web programming, video editing, printing, UX / UI design for the web, desktop (Windows systems) or mobile, in addition to deepening all aspects of "strategic" and technical online marketing such as SEO and web marketing in general. I added these skills to the previous 3D modeling and rendering base.


I have experience in workflows and progress of the job, having developed many projects for local, national and global corporates.

I like working in team, having a cordial and spontaneous atmosphere that favors the exchange of ideas: I am very proactive and I love learning new things. I have a marked tendency towards "practical" and who-does-what.
Often (or I should say always!) in my job I have to follow several projects at the same time and carry them out in total autonomy.

In my job I always keep the focus on the established roadmap and the deadlines agreed with the client.
Other activities and hobbies
I have many interests and I try to be socially engaged within the limits that work makes me possible.


Among the activities towards others people:
Blood donor at the Fidas Association in Pescara, Italy.
I support remotely Save The Children, helping a small community in Mozambique (Africa).
With a small contribution I support Emergency for their aid activities for the less fortunate populations around the World.
About my hobbies...
Traveling. I love to discover the world with my wife. We have published a blog for this: mappediviaggio.com.
Cinema and TV series.
Sport. In these last years I've been focusing on Kick Boxing.
Motorcycling.
Scuba diving. I'm a certified Padi Advanced Open Water Diver.
Reading. I mostly prefer non-fiction books.